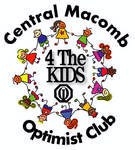 For your convenience, our most common questions are answered right here.
Not finding what you want? Reach out directly through our Contact Us page.
IT STARTS WITH OUR CLUB
Each Optimist Club is chartered as a member of OI. The Clubs operate autonomously. Our Club is governed by a President and a Board of Directors.
Our Club was chartered in October 2004
Our Club is the Central Macomb Optimist Club (CMOC)
Our Club number is 17504
Your Club membership number is 17504- xxx
OUR CLUB IS PART OF A ZONE
A zone consists of several Optimist Clubs in a geographical area. Our Zone is Zone # 15 and consists of the CMOC, Clinton Township OC, Shelby Township OC, Fraser OC and Port Huron OC.
Our Lt. Governor is Steve Saph who oversees the zone.
Our next Zone meeting will be on Saturday, August 1st from 8 – 11 am in Mount Clemens at the Mount Clemens Farmers Market followed by breakfast.
All members are welcome to come and meet members of other Clubs.
OUR CLUB AND ZONE ARE PART OF A DISTRICT
The Michigan District includes only the Lower Peninsula. Because of its size, the Michigan District is the only district with Assistant Governors. Michigan has 98 Adult/College Clubs, 3,200 members and serves 107, 000 youth. There are 4 Assistant Governors that cover 4 Regions in our District. CMOC belongs to Region 4 in the Michigan District. The assistant governor for Region 4 is Sue Kardasz.
The Michigan District holds 4 district meetings a year.
Each Club is asked to send as many representatives as they wish to each meeting. The President must attend at least 3 meetings in order to achieve and Honors Club. The next District meeting is August 21-23 in Traverse City.
The District is governed by the Governor and a Board of Directors. Our Governor for the Michigan District is Cherryl Thames.
Her theme for the District is DARE TO EXCEL.
Each District has a Secretary/ Treasurer. Our District Secretary/ Treasurer is
Elaine Lyon.
OUR DISTRICT IS PART OF A REGION
Optimist International has 8 Regions: Northeast and Great Lakes, Southeast, Mid-Atlantic, Middle America, Great Plains, Southwest, West Coast, and St. Lawrence. There are some Clubs that are not placed in a Region. Our region is the Northeast and Great lakes Region and our Vice President is Fatima Plater.
OUR REGION IS PART OF OPTIMIST INTERNATIONAL
OI stands for OPTIMIST INTERNATIONAL
OI has approximately 75,000 members, in 2600 Clubs, serves  6 Million youth in local communities.
OI was started in 1919 and is now found in 11 countries.
The International Headquarters for OI is in St. Louis, MO.
Since 1972 our motto has been FRIENDS OF YOUTH.
The Optimist year starts on October 1st and ends on September 30th.
This is the cycle for membership, officers, etc. Dues can be paid in installments.
The Optimist mission statement is: BY PROVIDING HOPE AND A POSITIVE VISION, OPTIMIST BRING OUT THE BEST IN KIDS.
The significance of the octagon shape of the Optimist logo pin is that it represents the first eight Optimist Clubs that were organized independently of each other and later joined with 3 other clubs to form Optimist International in 1919.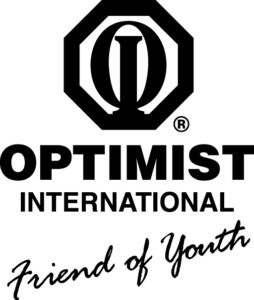 The President for OI is Ken Garner.
Each President develops their own theme for the year. Our President has chosen:
Bringing Out the Best in Kids.