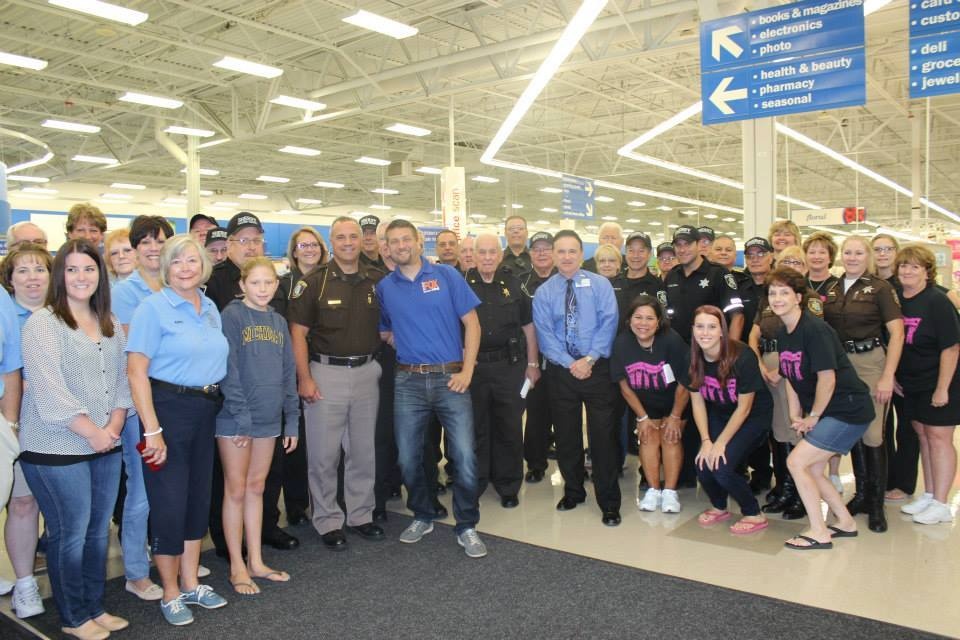 The CMOC 10th annual "Shop With The Sheriff"
event is going to be conducted on August 27th at the Meijer Store on 26 Mile Rd and Van Dyke in Washington Township starting at about 9:30AM. It is truly touching to see a child shopping with a member of the Sheriff Wickersham's team.
Each year the approximately 100 homeless children are selected by the Macomb Charitable Foundation. Each child received about $100 to shop for school clothing and supplies. Each year we try to help as many kids as possible. This is our Club's biggest expenditure of the year.
DO YOU WANT TO HELP? You can by donating $100 for a child to shop.
If you have an interest, send an email to our President, Pat Rabaut Miller at patrm@me.com to learn more. And thanks for considering helping the children in our communities.